who we are
We partner with established professionals who come together to serve our client needs requiring an integrated approach to organizational development with the added expertise in sales & marketing, public relations, branding and publishing.
We expedite problem solving, collaborative alignment and behavior change with a Rethinking How We Think mastery in the tool of Dialogue assumption checking as described in the Fifth Discipline by Peter Senge and introduced through the Dialogue Project at MIT.
For over 30 years, we earned a reputation for integrating microlearning into our services resulting in clients remembering our impact, becoming empowered in the applications and coming back for more when new challenges arise. Microlearning is trending in the Talent Development industry yet microlearning has been around for a long time. This new trend is a best practice from teacher education and parent education where we offer digestible chunks at teachable moments.  Let's talk about how we might ease your journey to integrate this time tested practice of microlearning into your workplace.
our Team
Janet Werner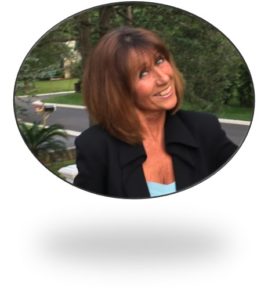 Janet Werner, M.Ed, The College of New Jersey, President of U Have My Word LLC bridges and expands upon 30 years of experience from JWH Training & Consulting Inc. with a focus on writing, publishing and tool development that makes it easier for business leaders to lead the transformation within their own organizations. A paradigm shift forerunner from the 1980's, known as the Vision Lady who applied Quantum Physics intelligence to organizational change management Janet has earned a reputation to not only think out of the box but to implement customized solutions that enable clients to break through the old paradigm of thinking and on to results that are sustainable.  A key turning point in her impact on service efficacy came with simplifying the tool of Dialogue as described in the Fifth Discipline by Peter Senge. Janet's mantra in 1997, "Let's Slow Down to Speed Up" has advanced to include "STOP, Pause. Let's Rethink How We Think." Along the way Janet founded The Leadership Alignment Spa, LLC in 2000 where bright leaders from business, government, non-profit organizations and education gathered to engage in Dialogue Roundtables exploring new solutions to old recurring problems.   Today, Janet enjoys engaging with her son who served the United States Army with two tours to Afghanistan now transitioned to civilian life, successfully employed with a strong work ethic and clear vision for his life and career.  Many of the leadership and character development tools in our curriculum originally were conversation starters with her son during his pre-teen and teen years where he provided input and advice on their use.  Prompted by her son's experience in the Army, Janet's passion is to serve our Veterans and active duty military men and women by delivering care packages of Napkin Notes™ & tools from our homes to their homes around the globe.
"You put me on a new path of thinking out of the box in 1998.  You helped so many people back in the 1990's who are still using your tools."
~ Eugene Rusch, President, Executive Leadership LLC
eric balinski
We have associated with Eric Balinski since 2002 as Managing Director of Synection, a firm that provides sales & marketing, coaching & training to companies looking to improve growth.  His knack is in understanding information patterns, interpreting behavior, and discovering new insights about markets and customers.   Eric co-authored the book, Value-Based Marketing for Bottom-Line Success, published by McGraw Hill and the American Marketing Association.  https://www.brandingforcorporations.com/
Jeanne Murphy & Colleen kelly
Jeanne Murphy and Colleen Kelly are the fabulous women who collaborate with us on our mission to get the words out. Jeanne Murphy PR, Marriah Media and Talented People walk side by side with us to publish our books and facilitate a robust strategic marketing campaign for our business and Corporate Service Engagement projects.  http://www.marriahmedia.com/